In the previous blog post, we ended in Barcelona.  I forgot to mention that Joanne was pregnant at the time and they had already travelled up and down the Mediterranean coast to find the perfect place to have their first baby and sell paintings.  That spot would be Cannes, in the south of France.  With its luxurious 5 star hotels and the gorgeous promenade overlooking the beach, it would be the perfect place for Paul to sell his work while they awaited the arrival of their daughter, Tala.
They stayed in Barcelona until Joanne was 7 months pregnant. They stopped off in St.Tropez for a One Man Show at the Sube Hotel in St. Tropez, France.  They arrived in Cannes two months before the birth.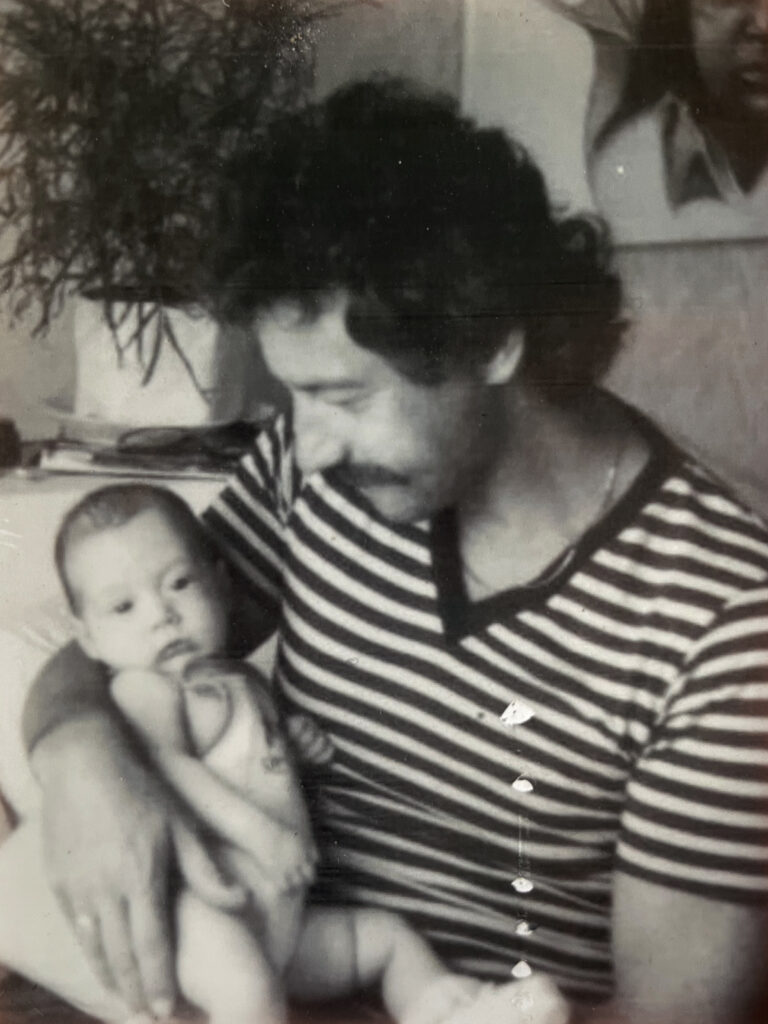 In October 1979, when they were still living in Cannes, they met a diamond dealer from Jerusalem. He ended up being a very good client, buying many of the Native paintings on his business trips back and forth between Antwerp and Jerusalem. He said to them one day: "Every great artist like Paul must go to Jerusalem"  and in those days as today, that was enough to get Joanne booking their next destination. So the following day, they went to the local travel agent to find out how to get there by car. They ended up renting an apartment from diplomats that were expats at the time in Paris, right next to the Knesset. During the following 6 months in Jerusalem Paul painted mostly the local subject matter. (There will be a future blog post dedicated to Jerusalem in the coming months.)  They left Jerusalem when Tala was 10 months old and returned to Europe through Greece, making their way back to England through France. They were back in Canada in June 1980 for the Native One Man Show at the Agghazy Gallery in Calgary, who represented Paul during most of the 80s.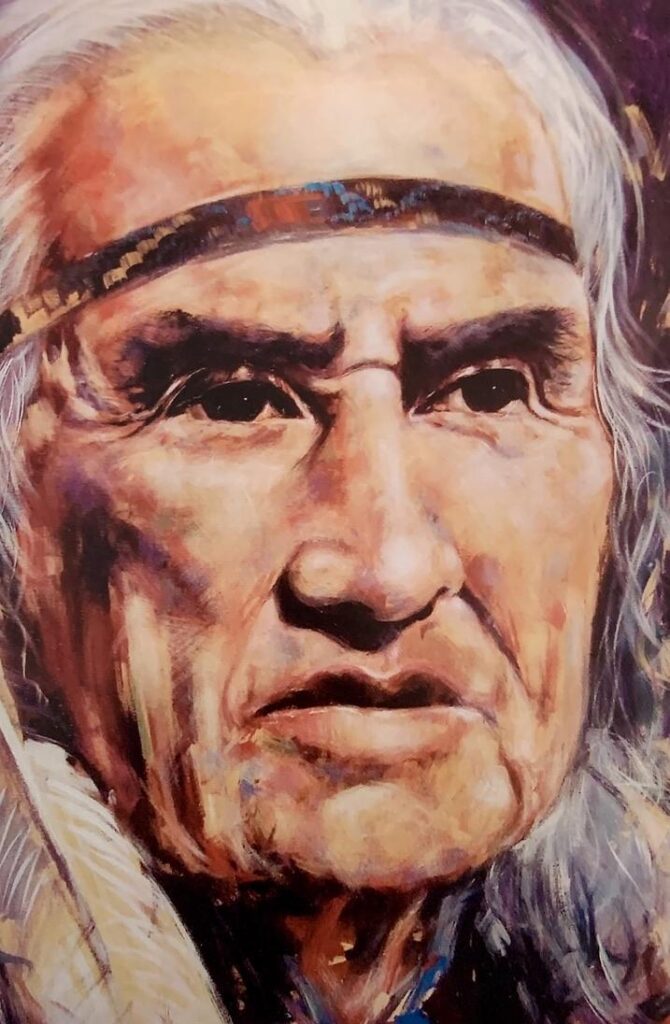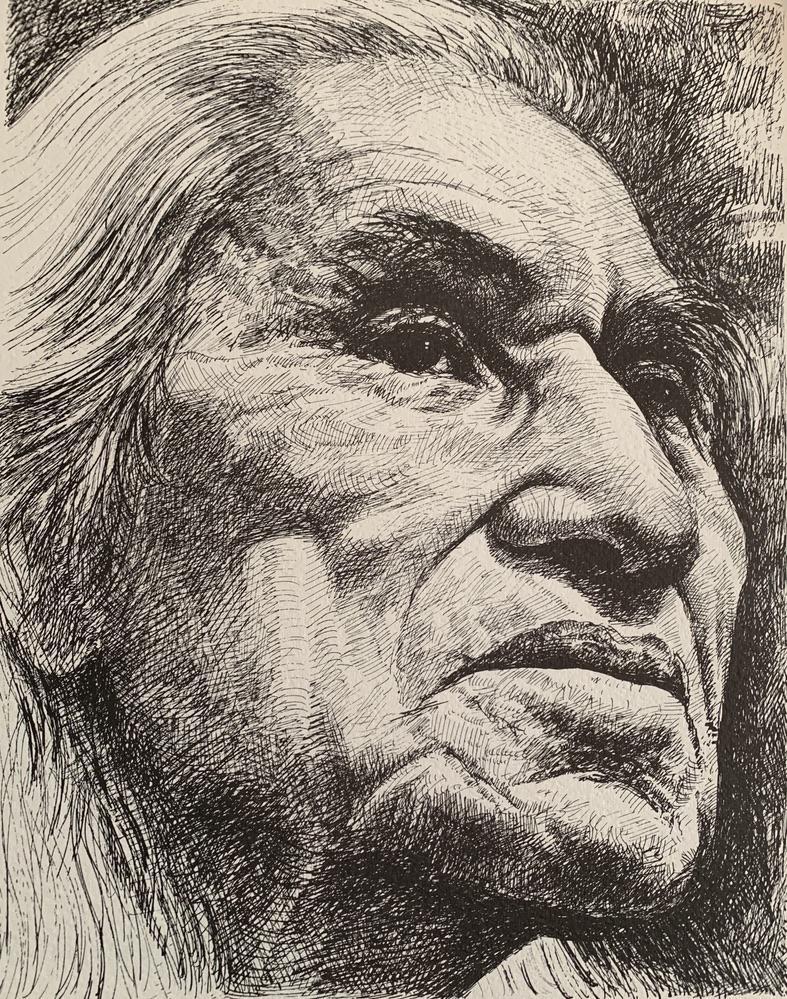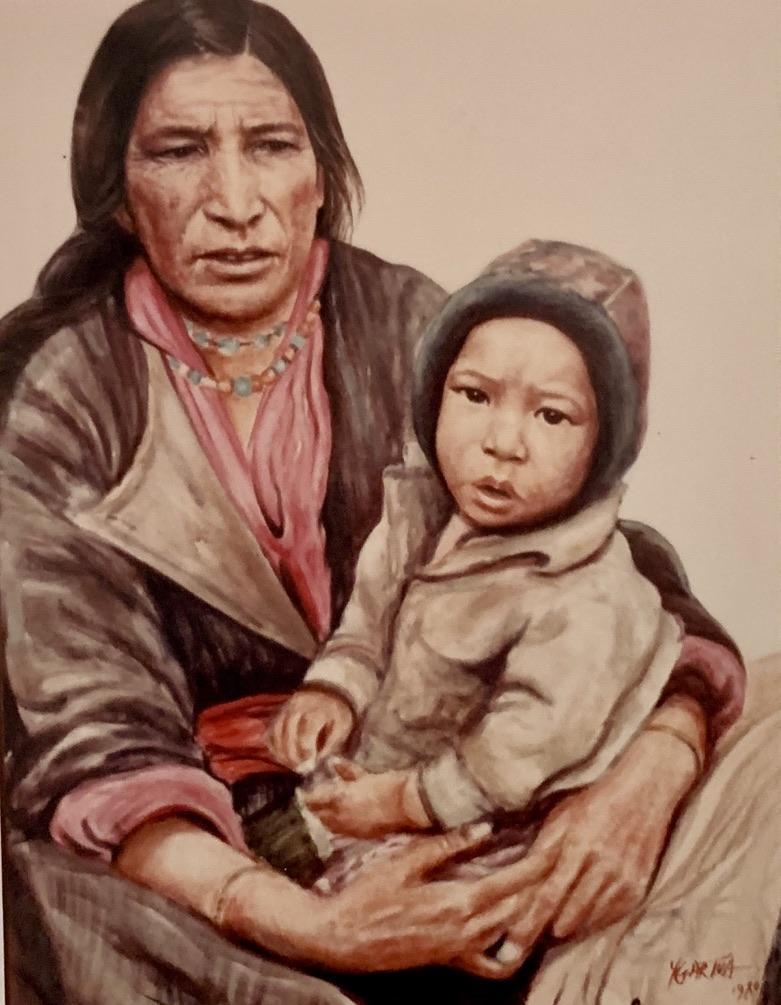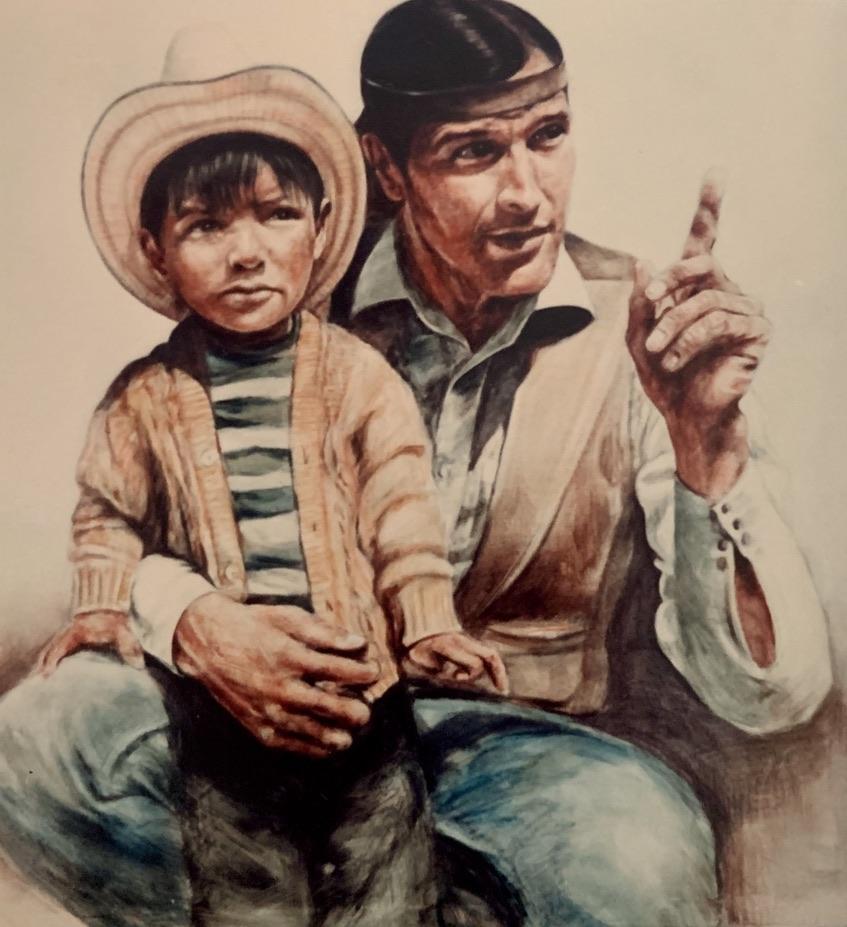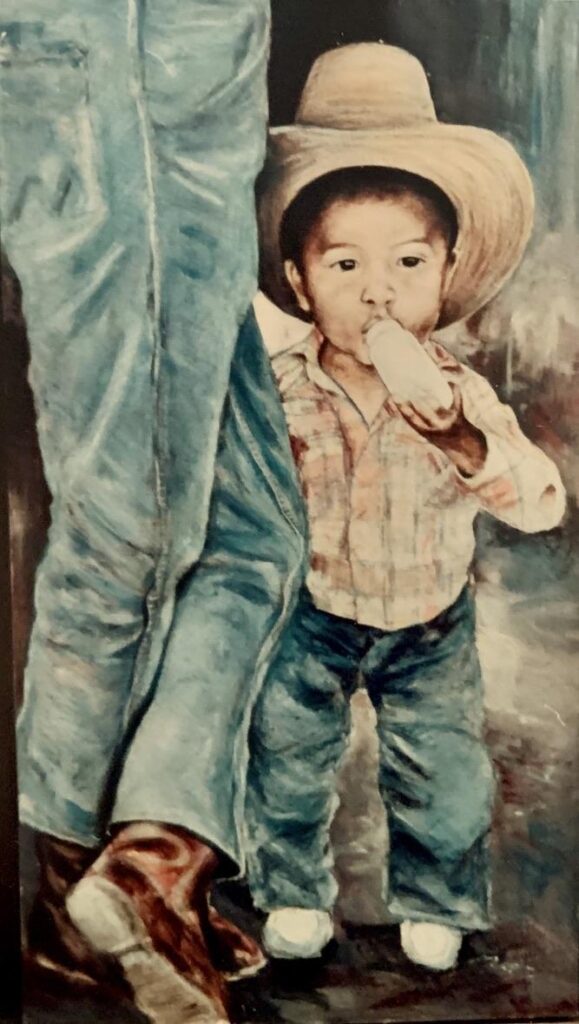 After returning to Vancouver, it didn't take them long to dream up a new adventure. Joanne was pregnant again and they were looking for a new exotic destination for the birth of their second child. Hawaii was the closest to Vancouver and wasn't a bad option at all! So in September 1980, after a quick hernia operation for Paul, off they set for Waikiki, Hawaii, with their 1 and half year old daughter. As was the case in Cannes, their health coverage didn't cover foreign births so they had to cover the full hospital expenses, which at the time were 5000 dollars.
They found an apartment one block back from the beach. As always, location was crucial because the plan was that Paul would go out on the promenade daily, put his easel up and paint. There were lots of tourists and they met lots of great and friendly people. The first Sunday, they met a guy named Roland, who came over from the Artists Wall at the back of the Waikiki Zoo. He said: "why don't you join us on Sunday at the Zoo fence?" So Paul took up the invitation and exhibited every Sunday at the Zoo Fence with the rest of the Waikiki local artists. He was also invited to show his work at the Ward Warehouse Shopping mall every Wednesday and the rest of the week he would sell on the Waikiki promenade. At the same time, they were alway sending work back to Vancouver, where William, was still managing the Apollo Art Gallery.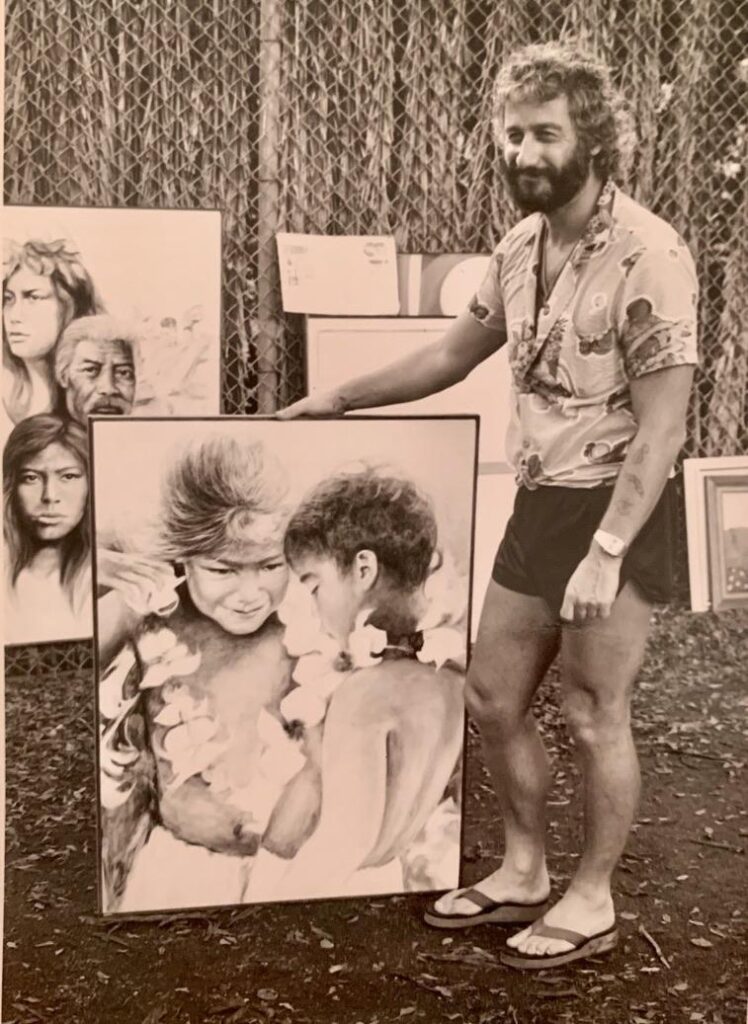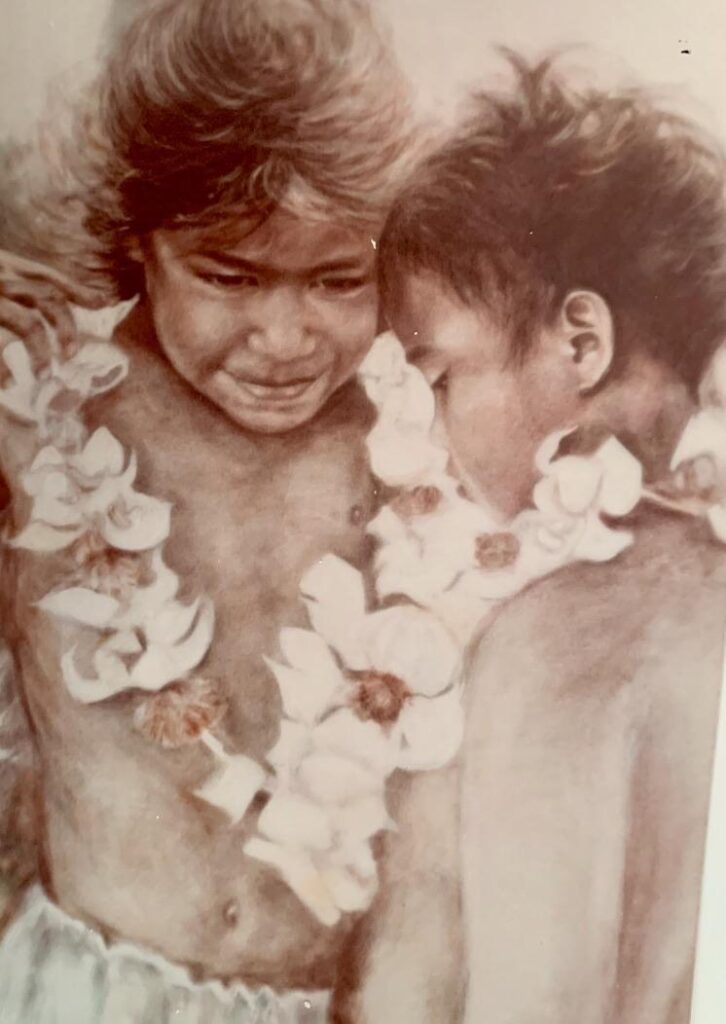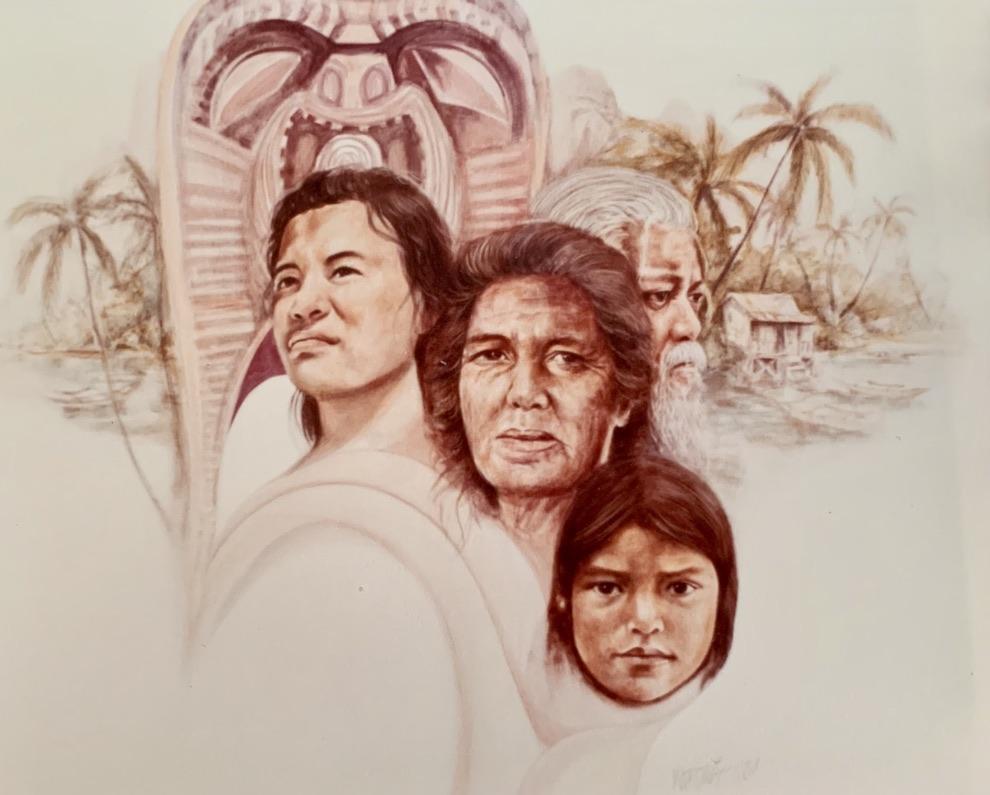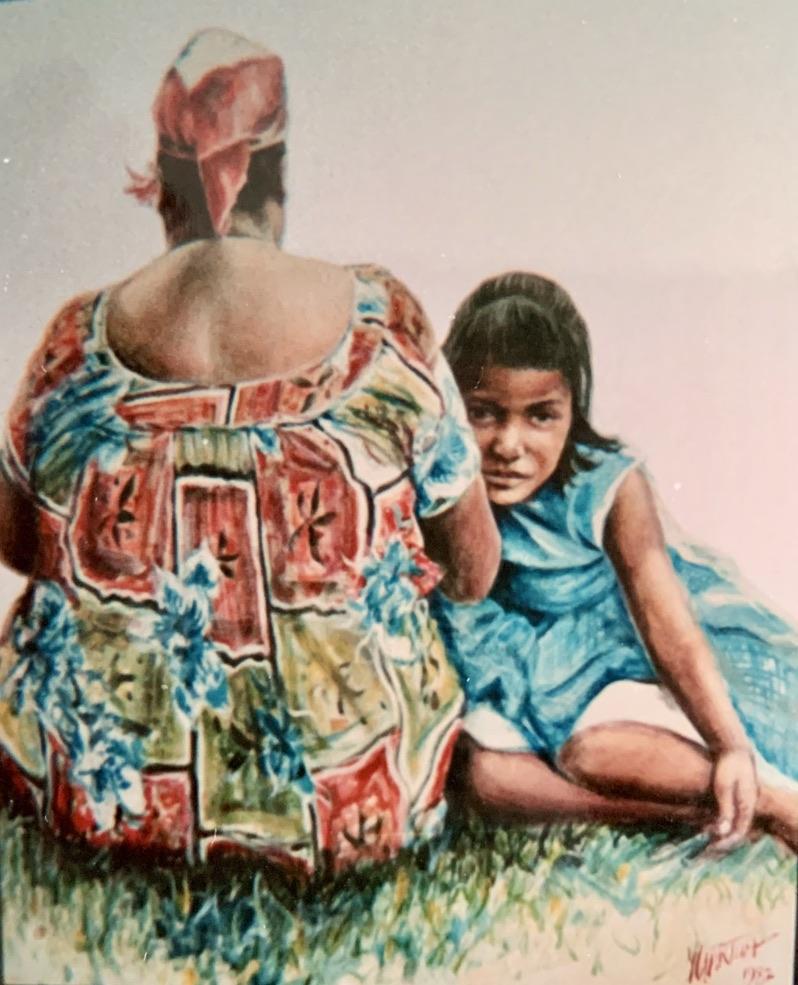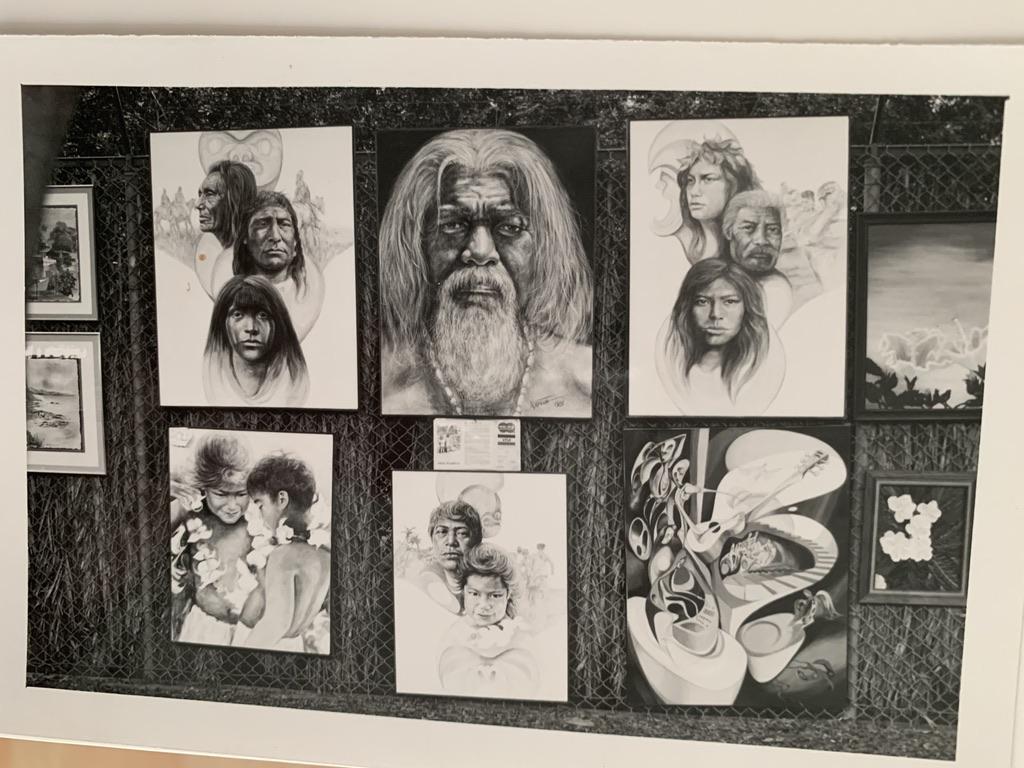 Paul continued to been inspired by the Natives and painted the local Hawaiians. Early on during their stay, they met Fred, a Hawaiin Somoan Native of Hawaii. He was well known in the area, a local icon, especially along the Waikiki beach walk and everybody wanted to have their photo taken with him. He was a very exotic figure, not only in size, but his whole demeanor was impressive. He was also a very generous and special person that Paul and Joanne befriended.
He had no possessions and he was only living off his monthly money from the government, which wasn't much at all. My Mother recalls: "When he saw your Father on the promenade he sat down beside him and it was a double take- the tourists watched Paul paint and Fred enjoyed getting the attention as well. Paul did paint Fred many times and he was featured in a couple of shows including the City Hall Show. He was quite thrilled."
He asked Paul one day: "do you watch Kung Fu on Tuesdays?" and Paul replied: "well we could, why don't you come for dinner every Tuesday and we can watch it together?" And so from then on, he would come for dinner every Tuesday and watch Kung Fu with us.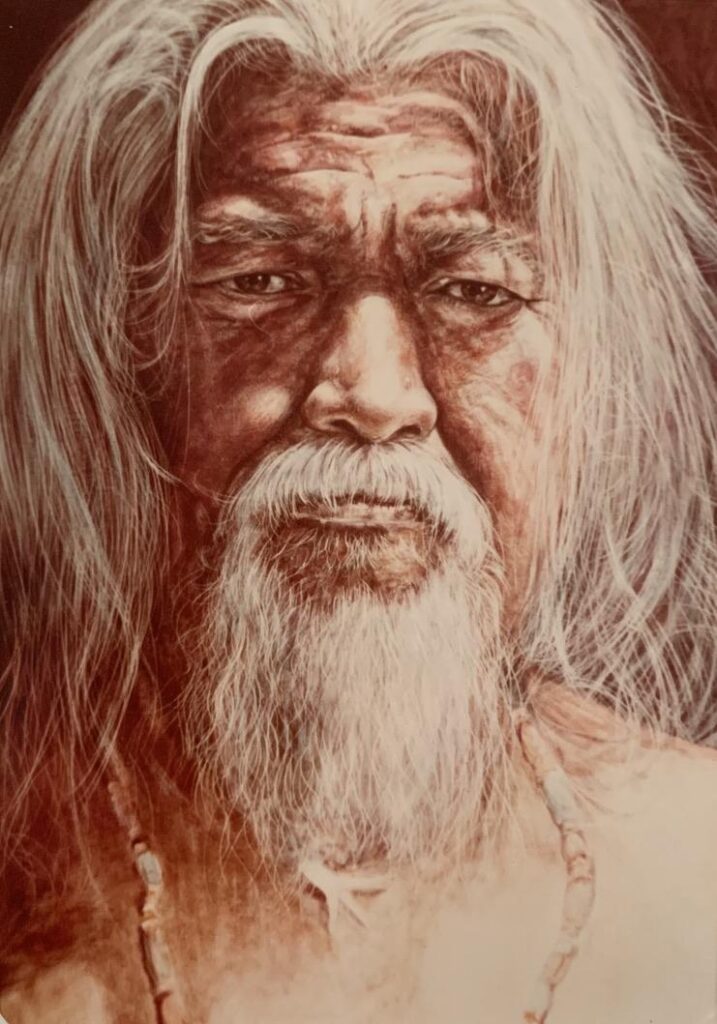 Fred always sat crossed legged on the floor when he was having his dinner as that was what he was used to so Paul and Joanne joined him. Joanne fondly remembers those nights: "he didn't like peas and I always remember him taking every pea out of his dinner, so we never served peas again. He ended up wanting to cook for us once a month, he spent about four hours in my kitchen, which I didn't mind, as Paul is generally the chef, so I have been used to leaving the cooking to the men. He bought seafood, all kinds of things, and I would say Fred, let me give you the money for all of this, he refused, he said I get my cheque and what I like to do, is spend everything the first two weeks, do what I want, the rest of the month of course, is difficult, but it is worth it. So he cooked for us once a month."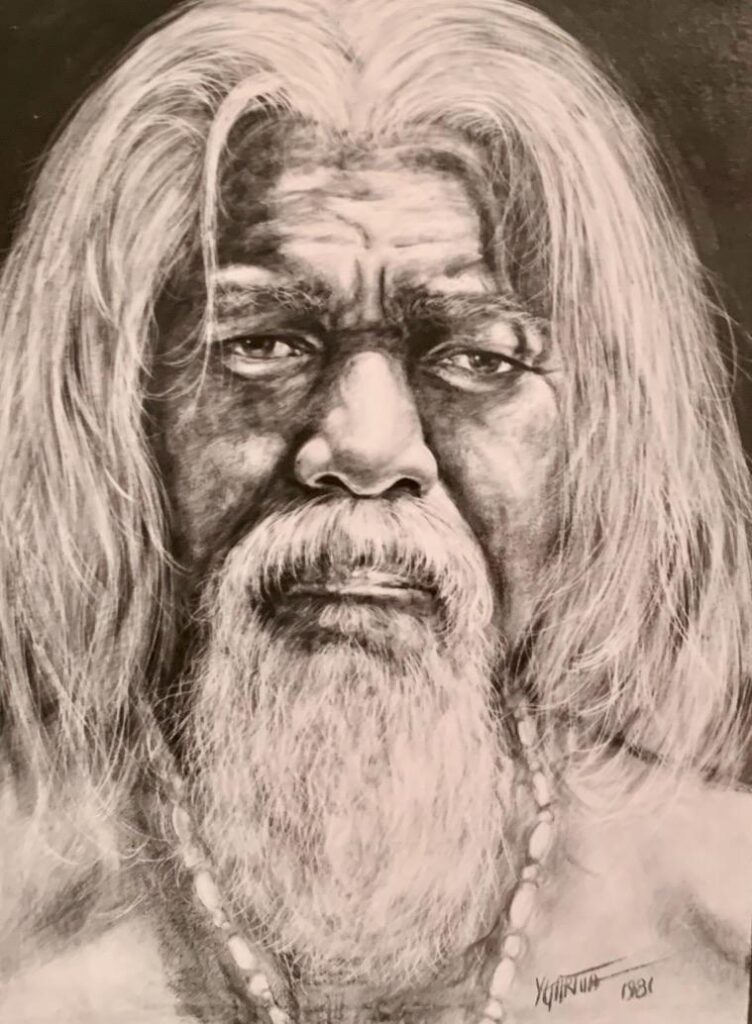 My parents did keep in touch with him after leaving Waikiki. One year later they were in Rio de Janeiro, and my Mother sent him something for Christmas. "A couple of weeks later", says Joanne, "we received a Christmas card from him and inside were two $10.00 bills for Anton and Tala.  He had nothing but he wanted to share and I know it gave him great pleasure.  As he always said: it is worth it, I spend now and I feel alive, I feel good and it is OK if I suffer the rest of the month- this is what I do." That was his way. That was the last time they heard from Fred. When they returned to Hawaii, they heard of his passing. Paul and Joanne will always remember him as a very special person.