A book of poetry by William Davey, illustrated by Paul Ygartua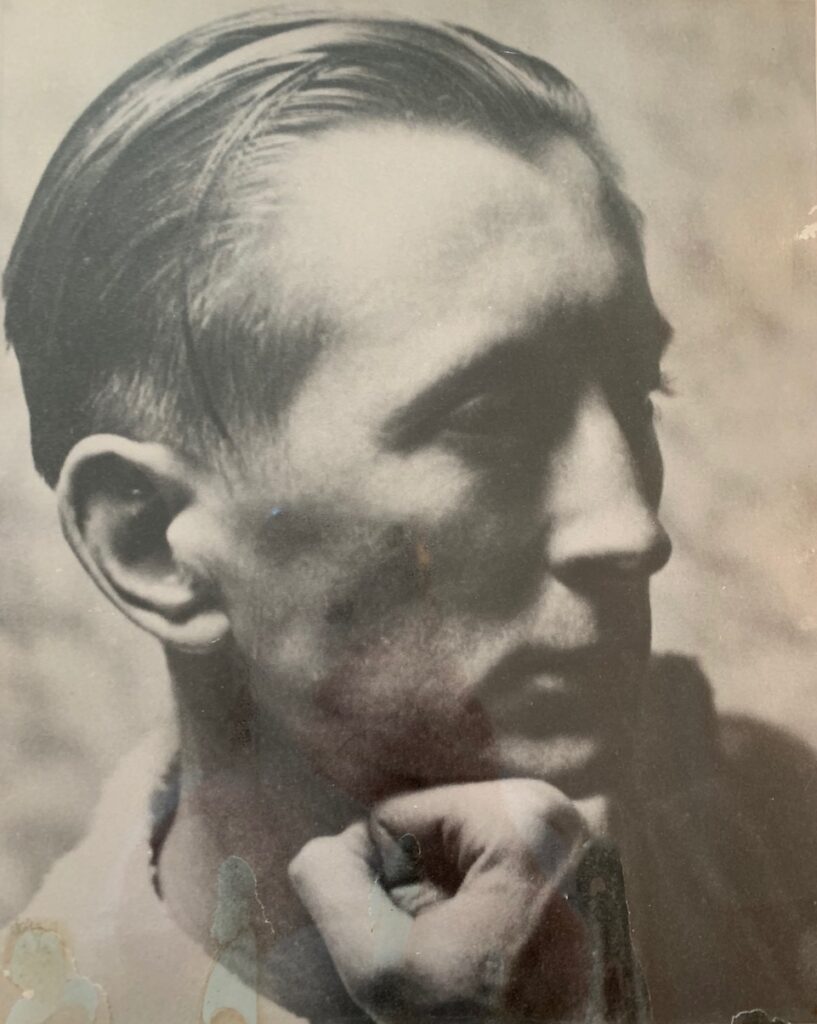 William Davey, Paul's father in law and life long patron of the arts, was an entrepreneur, a photographer, and a poet.  He wrote these poems and asked Paul to illustrate the book for the World Expo that was held in Vancouver in 1986.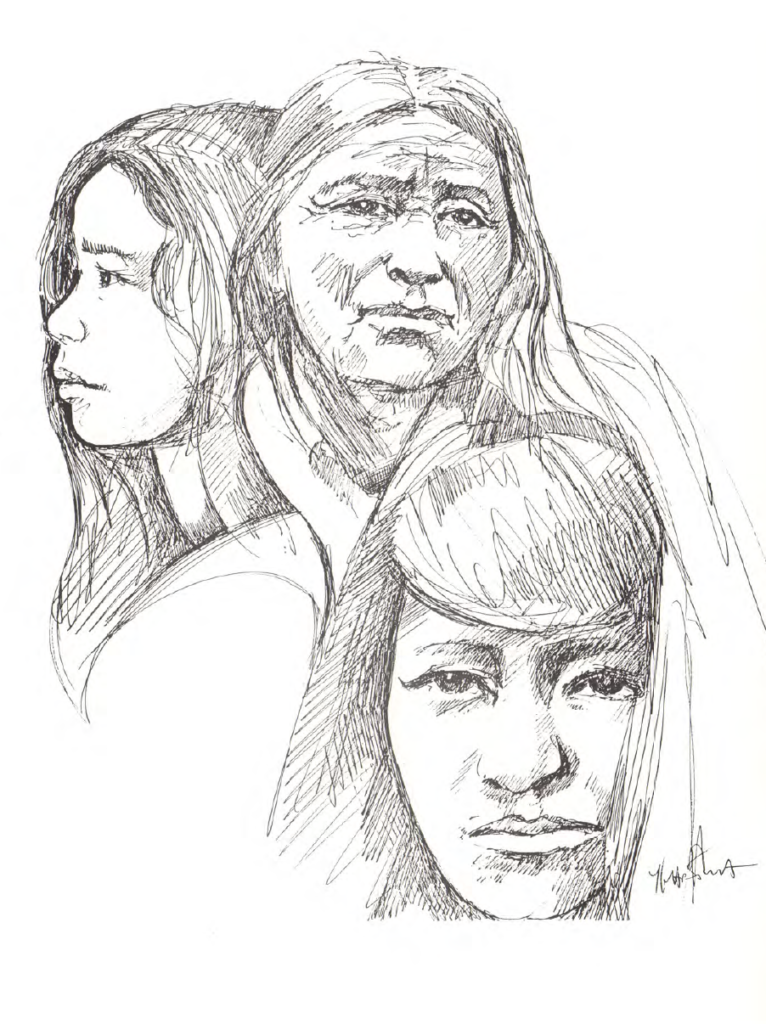 Heritage
This Heritage
This Land                         
This vast expanse             
From sea to sea               
This home of people         
From afar.
And yet
Before Columbus
Sailed from Spain
Nina, Pinta, Santa Maria
A people thrived this land.
Sioux, Apache, Cree
Navaho, Iroquois, Cheyenne
Blackfoot, Chinook, Squamish
Nootka, Assiniboin
And many others
Lived – transversed
This great
This far stretched land.
This their home
These many peoples.
Proud their mein
Brave, stalwart
Honorable their code.
Around their council fire
Within their People 
Governed well.
Their history great
Legends many
Speak courage
Strength and fortitude.
The Seafarers came
And others followed
Their world was changed
Their trial through centuries
Hard and cruel.
But tempered steel
Harder comes from out the fire
Newer, finer.
And today – once more erect
They stand as n'er before
A Nation in a Nation
Tribes combined 
To take their place
In splendid Heritage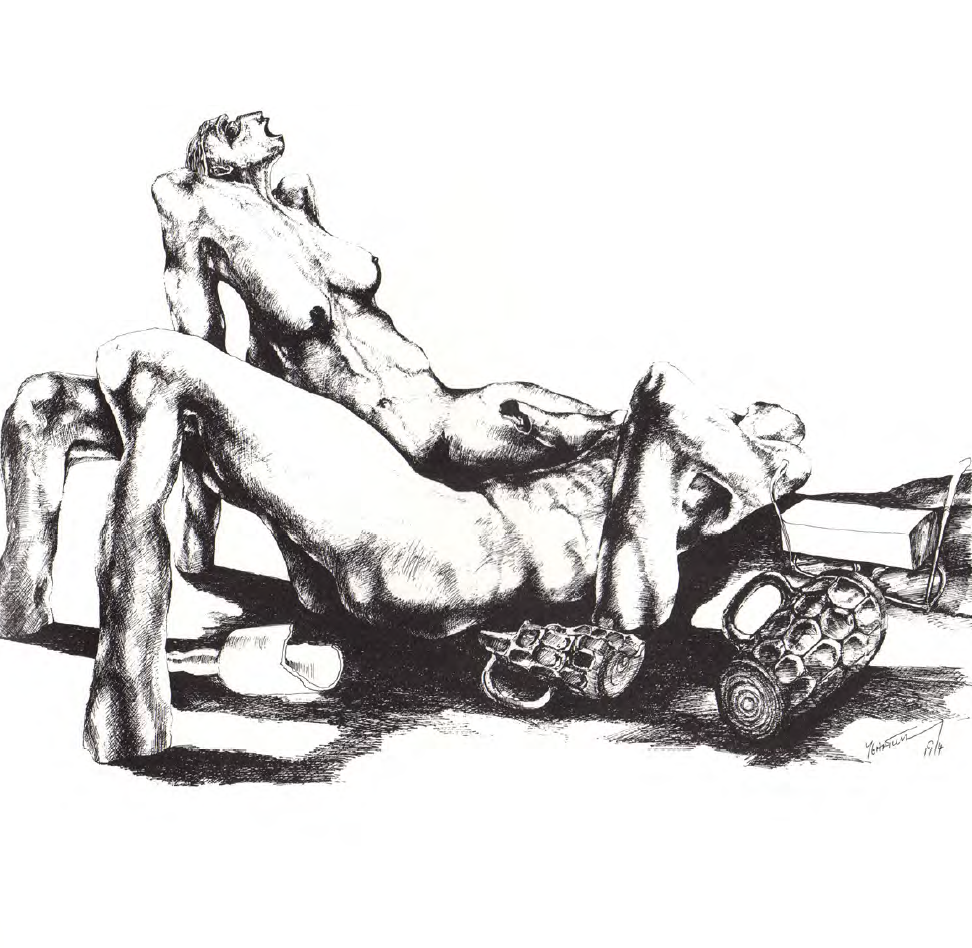 Devastation IRA
They kill them here
They kill them there
The IRA
They kill them everywhere.
Twenty we got in Birmingham town
And scores been lost in Dublin 'round.
We kill in the name of the Holy Cross
We retribute in Protestant Joss.
We're Irish as Irish as Irish can be
But we'll kill each other for eternity
We knew why one 'Twas to be free.
But we lost our way – no more can see
That the English who conquered once long ago
Are no longer involved and just want to go.
But the killing we do in the name of the Lord
Where Brother kills Brother and is put to the sword
Is a fetish that's spawned by the Devil's hate
And we'll burn in Hell for it's all too late.
For we've burned and killed wherever we stood
And our women are sick and stop it they would
For this curse of the Irish has been here too long
And the years so many since we heard happy song.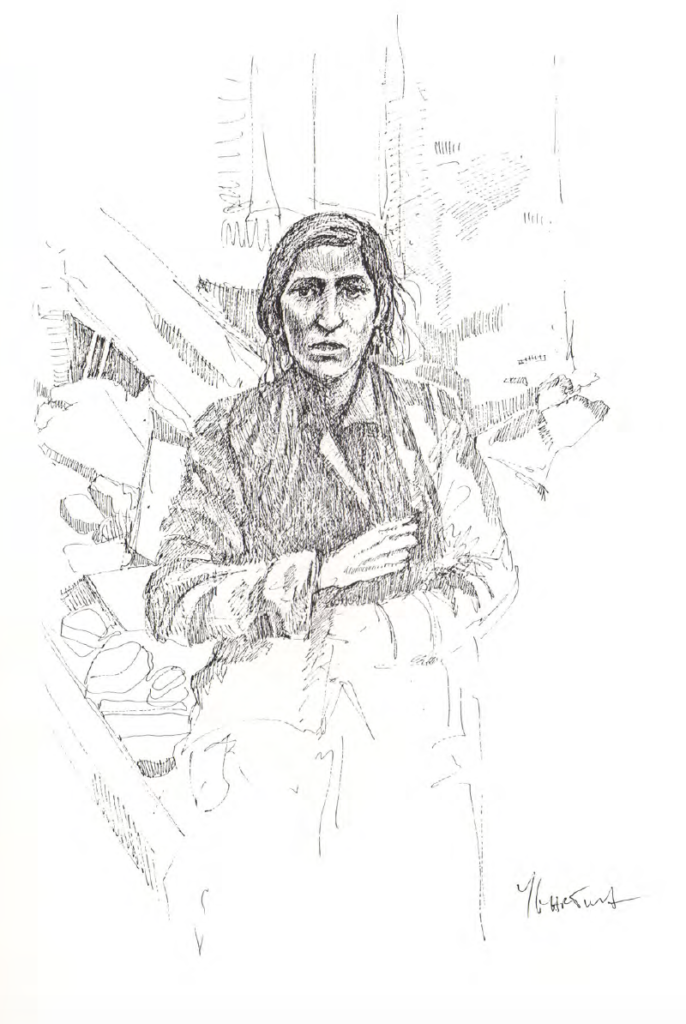 The Ring
'Tis strange – but the sunlight
Shines sweetly from your eyes
At night the moon replaces it
Yet you wonder at my sighs.
Throughout each day I see your face
More lovely than the sweetest flower
Surely you were blest by Venus
With charms selected from her bower.
This ring my darling – holds no bonds
Save those you care to make
What use to us of bonds my sweet
For love like ours destined by fate.
Pollution
Government politics
Management
Labor beguile
Golden calf
Materialism
We kneel – we smile.
Positions without honor
Riches without soul
Responsibility behind us
Pollution surrounds us
Mired down in People
Lost in our waste
Running without purpose
Wither our haste.
Eternity
For I was old when young
Sought meaning at a tender age
Strove for the answers concealed
Seeking the infinite meaning
And eternities secrets revealed.
Tried to foretell the future
Se the power called God
Know the reason for creation
Yearned for the revelation
Offered my life as a bribe.
But the powers
Had little of patience
Brushed my desires aside
And reasons and answers sought
Were lost in the bottomless tide.
Yet the meaning for all
Still lingers
Hidden from man's futile grasp
And my destiny lures me forever
Till the end or beginning has past.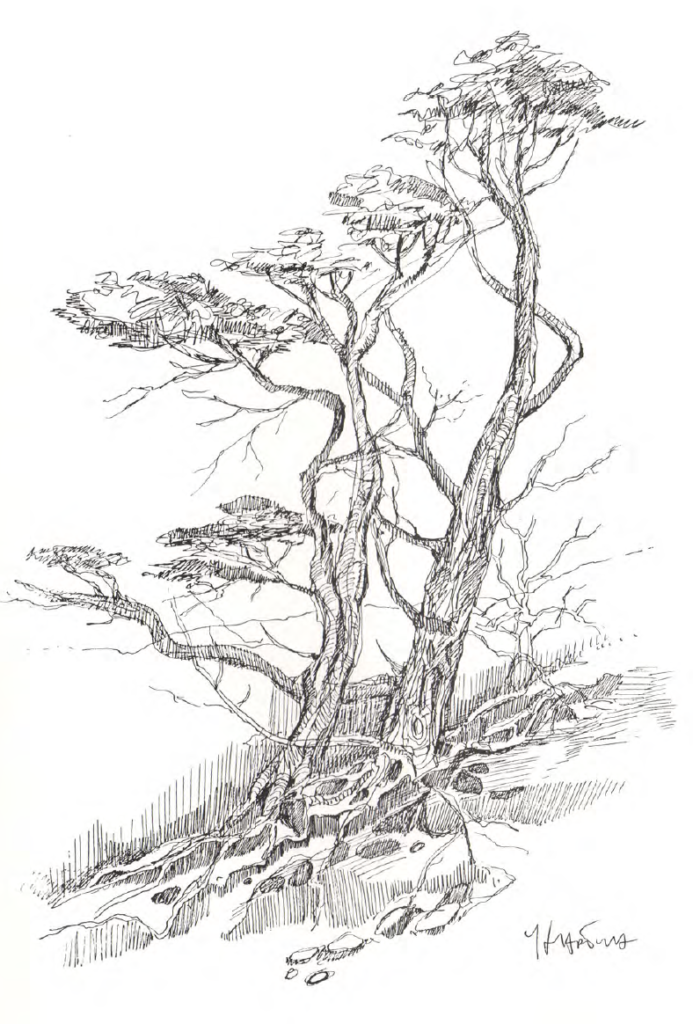 Nature
Caprice
Solemn the silences prevading the solitudes
Rocky ramparts rearing on high
Slumbering snows whitely sun-silvered
Whispering winds wandering by
Soliloquizing soulfully with passionate sigh
Wistfully winning without words to speak
Careering clouds colorfully warm
Leaving lost loves to languish and to storm
The Planning
The glory of the sunrise
As it coloratures the morn
The splendor of the golden god
As he soars speedily thru space
The wonder of the sunset
With pomp the tired day erase
The solemn darkness of the night
Anticipates the day unborn.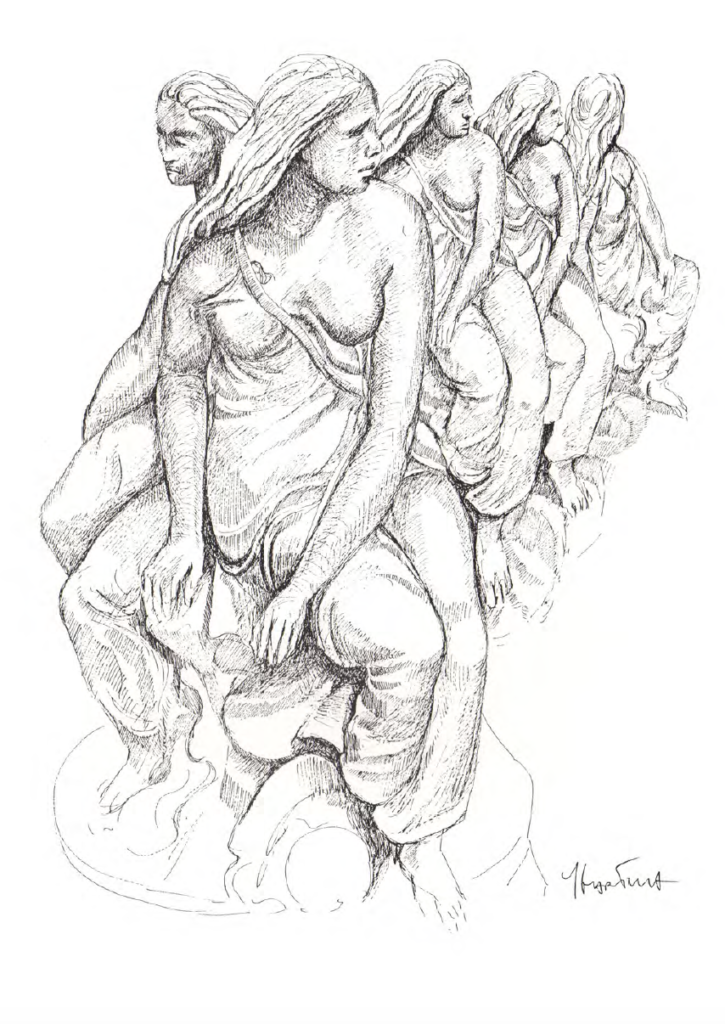 Adam's Trip
Now, when Adam came along
And started searching for his Eve
He really didn't know
Nor did he perceive
That the whole crazy pattern
Was tied up in a plan
That was bound to be confusing
Deceiving – alarming
Yes – even quite harmful
To this funny, odd, persistent
And devastating creature
Generally referred to 
Most everywhere as Man.
Of course it could have been
The other way
And man was not conceived
In just one day
But slowly did evolve
In program intricate to solve
The finite mystery
And hence proceeded
Thru stages, one by one
Mononuclei
Fish and fowl
Quadraped, ape and man.
Whichever method finally adapted
It's quite obvious to see
It has been a matter
Involving constant abuse
Of perogative and privilege
Even his choice
Of right and wrong
Was mixed up with his Gods
His love and his song.
Of course
It's all tremendously clear
The Gods are one with Nature
It isn't a matter of simple abuse
It's just a case
You win or you lose.
For the regulations
Don't stand for adoption
You either accept
Or you lose your option.
Perhaps – 
One with the Buddhas
Occasionally walk
And even opportune
With Shiva, Mohammed
Or Christ to talk.
And at that time
The Vision is clear
Summit and duty
The path is seen 
In all its beauty.
But most of us walk
Thru a perilious way
Strewn with stone
And always uphill
Just thinking about it
Makes us ill.
Alternatively – 
Around we go
Our hat in our hand
Ready and willing
To lead the band
Acting as if
We'd bought a star
When really 
We've only
Caught mist in a jar.
Now nature is around us
And it surely does abound
In all the matter
And the thought
And the spirit profound.
Yes
The very things
We conjure up
For better
Or for worse
We blame ourselves
For their existance
And even
When the hearse
Is waiting  at the door
We still insist
That we know better
We've been here before.
Tomorrow
We may know
That the lot which was ours
Was not the sesame
To the right and open door
But is shoving us
To hell an' gone
Thru that pit in the floor.
So if the way is difficult
And tremendously steep
Or if it's been a pleasure
Occasioned lots of fun
Perhaps
You'd better just beware
Take care, have finesse
You may be approaching
Nirvana
Or just on oblivious mess.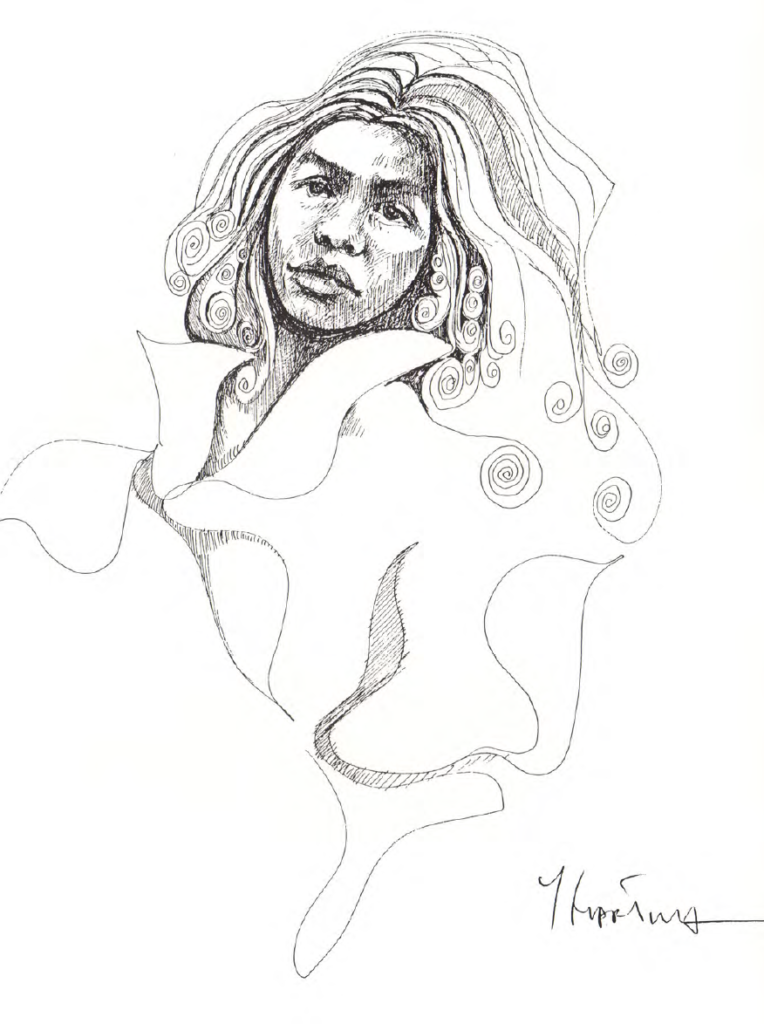 Fool
If my love for you
Makes me out a fool
Then I am doubly foolish
I am the fool of fools.
And yet, I would rather
Be that fool
Than love thee not
For then there is no life
And I who was a fool am nought.
The Beginning of the End
For I am old
And sitting
Wait my turn.
Relegated to the past
Redundant where I stand.
Those dreams of yesterday
Have flown
No longer pave the road
Where I must tread
Nor lend those wings
To feet
Nor purpose to each day.
And in that inner eye
Of thought
Still entertain
Death's many ways
And wonder
The one that waits on me.
This chosen one
That one for me
Will I know it
When it comes
What courage
What fear
Be thrust upon me.
Oh God!
If such there be
Just stay my feet
And when its face
With mine confronts
Let me meet it
As a friend
Who long ago
Took separate paths
That paralleled
But not too close.
Strikedown
This incapacity
That sickness brings
Helpless as a child
Like newly born
Tho still reversed.
And pride
That's put asunder
Rent a thousand ways
Knowing all the while
I'll linger on
While flame exists.
What imposition
Sits upon me
To thrust upon my friends
What meaning
And what hope
Will clothe me
In the end.