Canadian Artist, Paul Ygartua
Living and painting in Cannes, French Riviera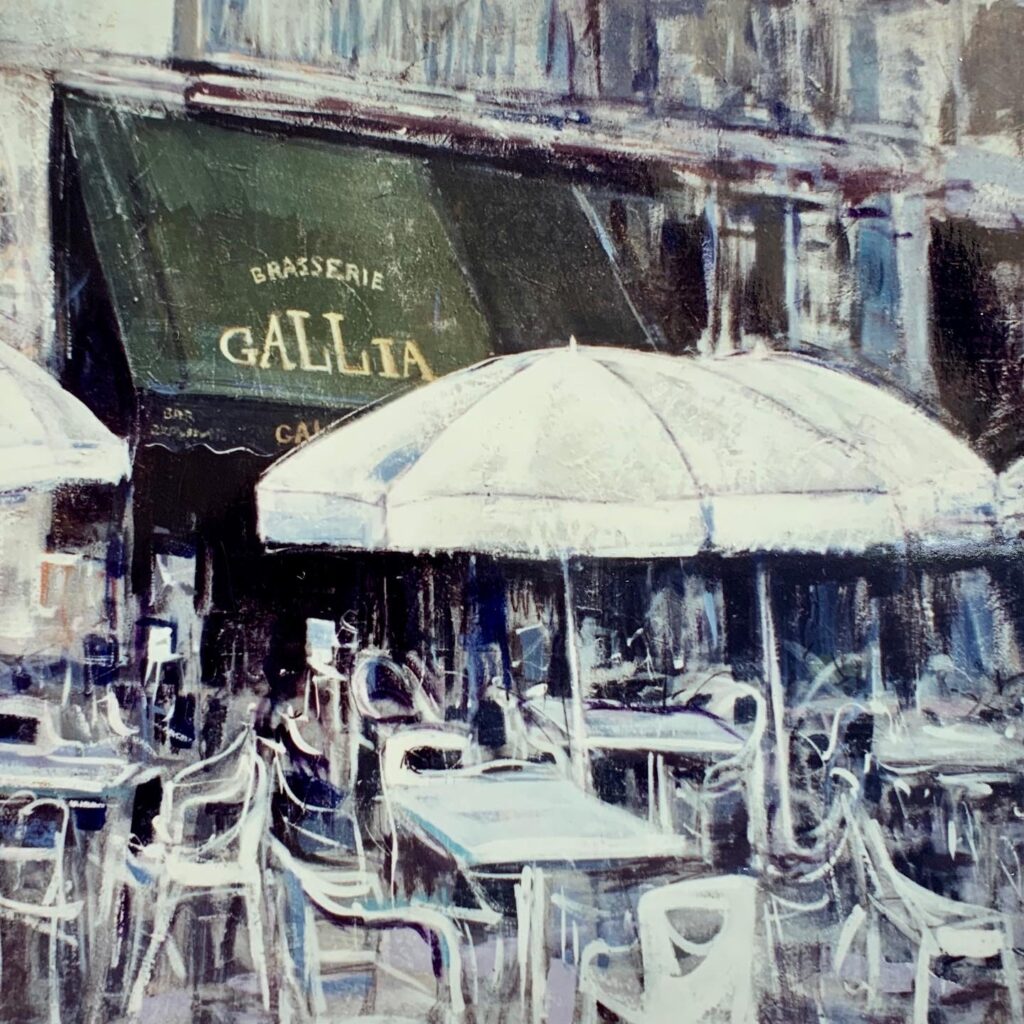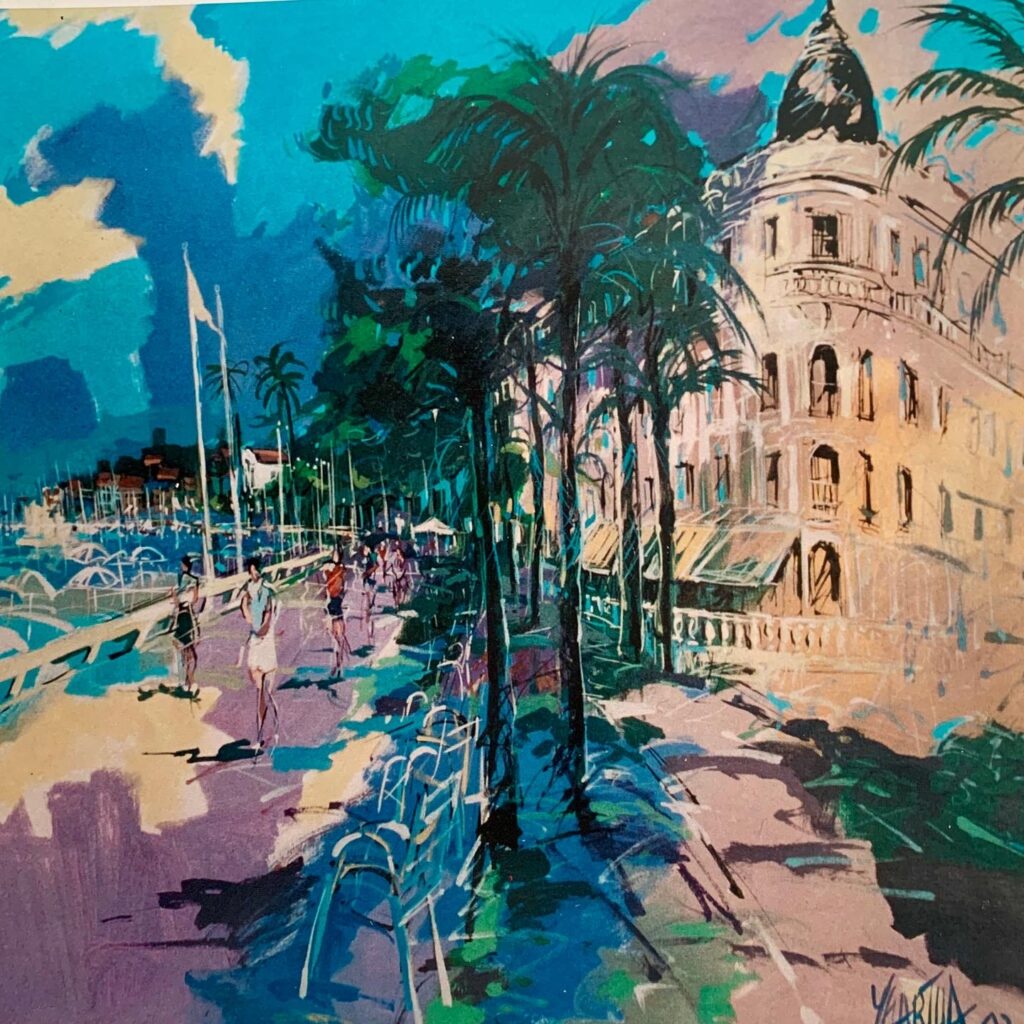 In 1978, Paul and Joanne left Vancouver and embarked on another two year adventure.  This time, they would be living in Barcelona, Cannes, and Jerusalem.
When they arrived back in Europe this time, they were thinking of starting a family and decided that they would like their first child to be born in France, particularly due to the Lamaze Birthing technique that had been brought in from Russia by the French doctor, Dr. Lamaze in the early 50's. 
As much as they lived a nomadic lifestyle, they could not have succeeded in the art world if they were not also well organized.  If you have been listening to our podcast, you will know by now that Joanne always had a plan!  Having been brought up in a business-minded household, Joanne never left anything to chance and planned everything well in advance. 
As they always looked for resorts where Paul could make contacts with clients and sell his works outside, Cannes was the ideal spot.  With its international reputation and affluence, set on the breathtaking French Riviera coastline, Paul and Joanne made Cannes their home several times throughout the years since 1979.  Its proximity to Spain and Barcelona was also very important that year since they had already organized an exhibition at the Madei Gallery in Barcelona during the month of March and another one month exhibition at the Sube Hotel in St. Tropez.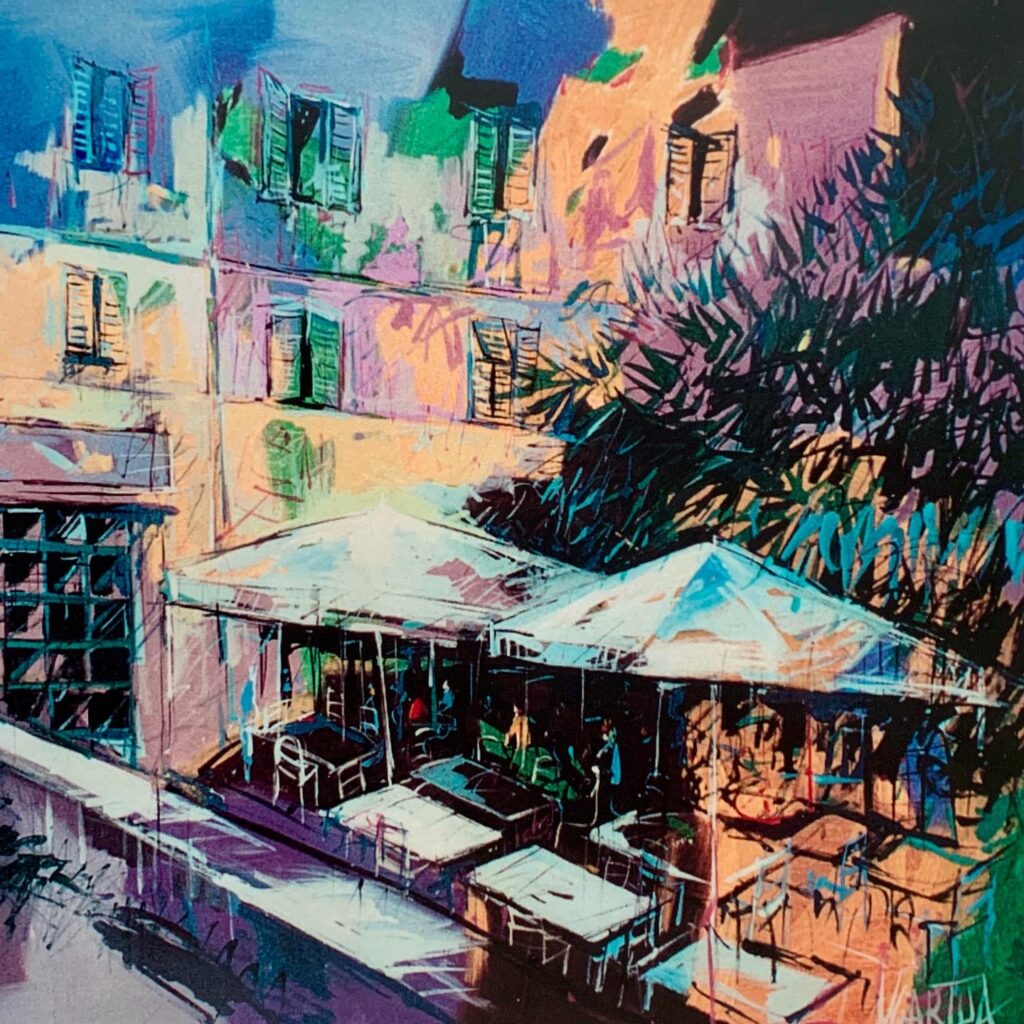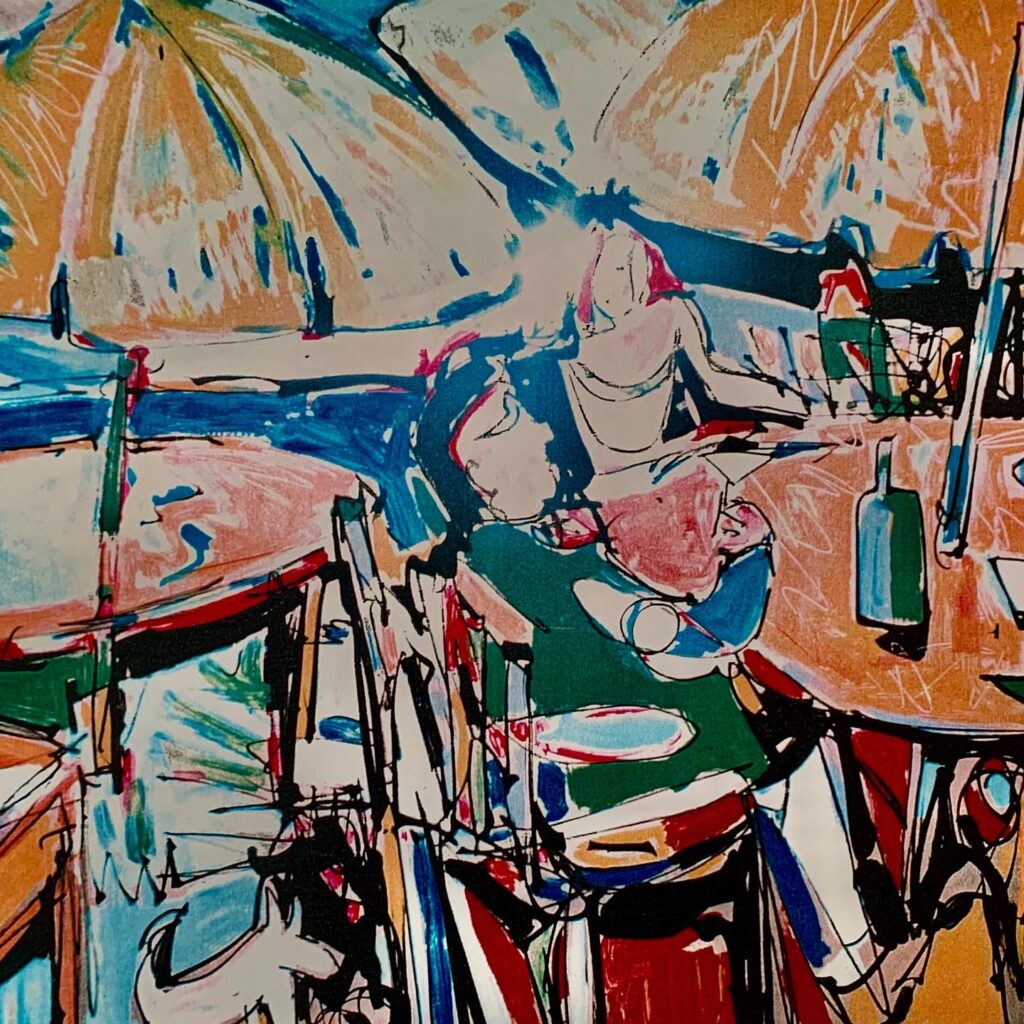 In France, at the time there was a french law called the Loi Malraux, that permitted an artist to exhibit three works of art as long as he was painting on site.  This also made Cannes a very desirable location for artists.  They found an apartment on Rue Pasteur, one block up from La Croisette, the famous promenade lined with palm trees and the notorious hotels where the Film Festival takes place every year.  Paul always set up by the prestigious Carlton Hotel right in front of the beach.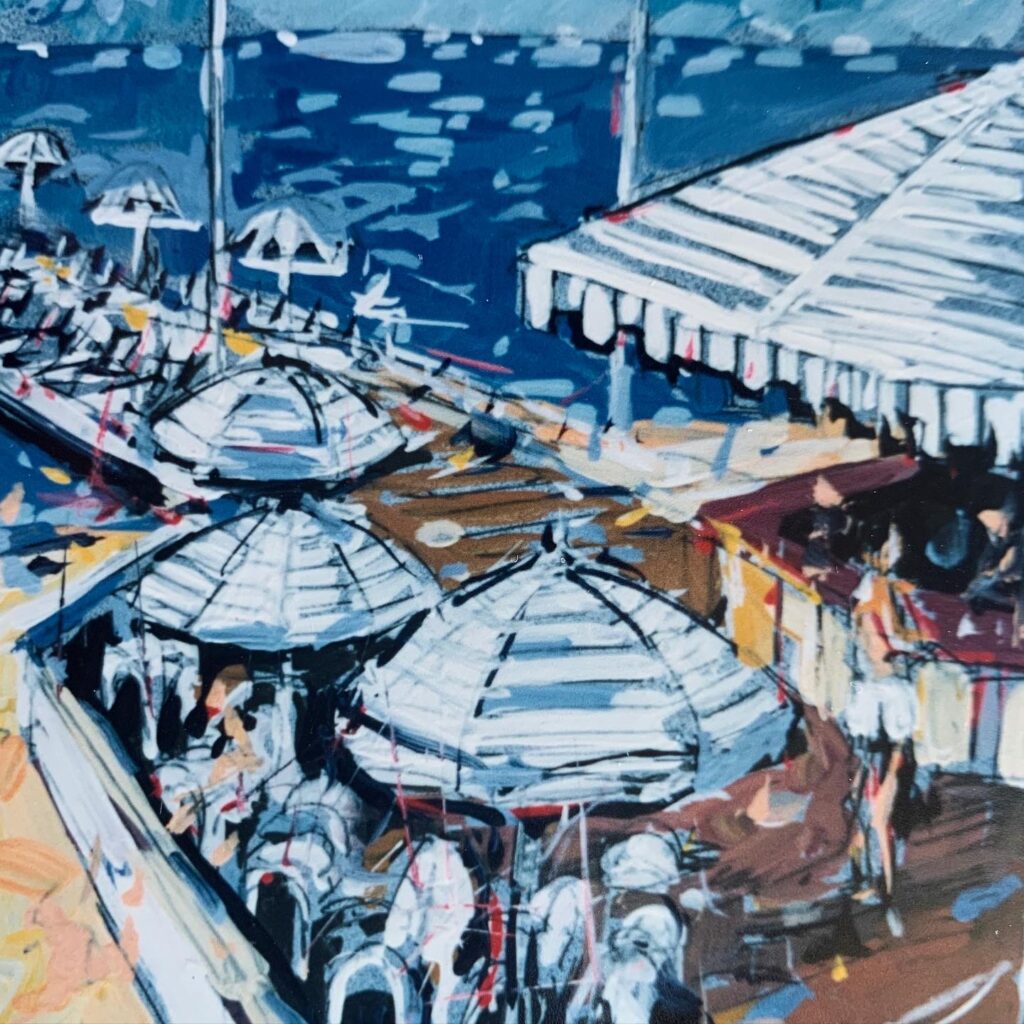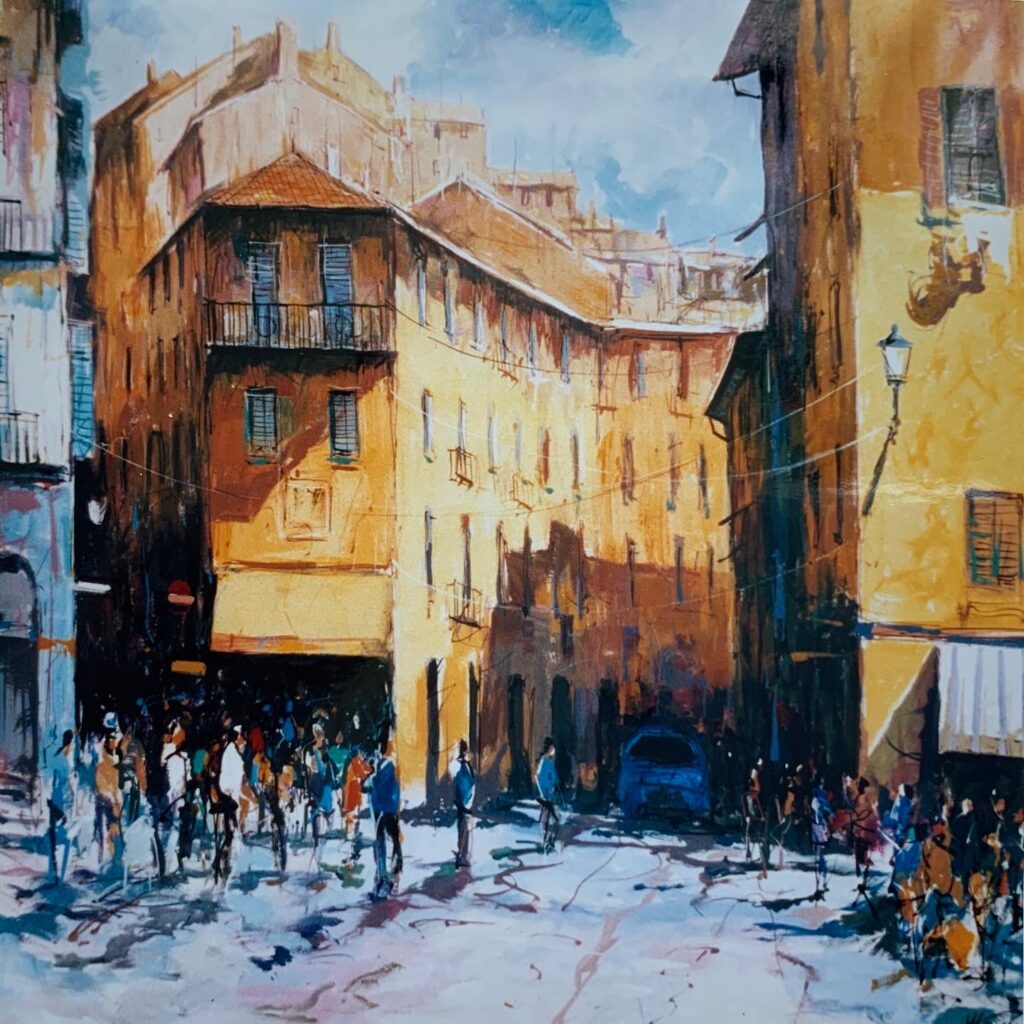 Joanne calls it a "Bohemian lifestyle with a nomadic twist", and that is what allowed them the freedom that all artists strive for.
"We seemed to be continually seeking this life-style which of course influenced Paul's work.  All these changes, (without necessarily being aware of it as we were used to travel), just seemed the norm for us. But we did have to be constantly thinking of the next project, next show, what country, what subjects attracted you and how did you want to express yourself with this subject and in this country.  Paul constantly challenged himself, of course it was and is exciting– there never has been a slow period and we thrive on all of this."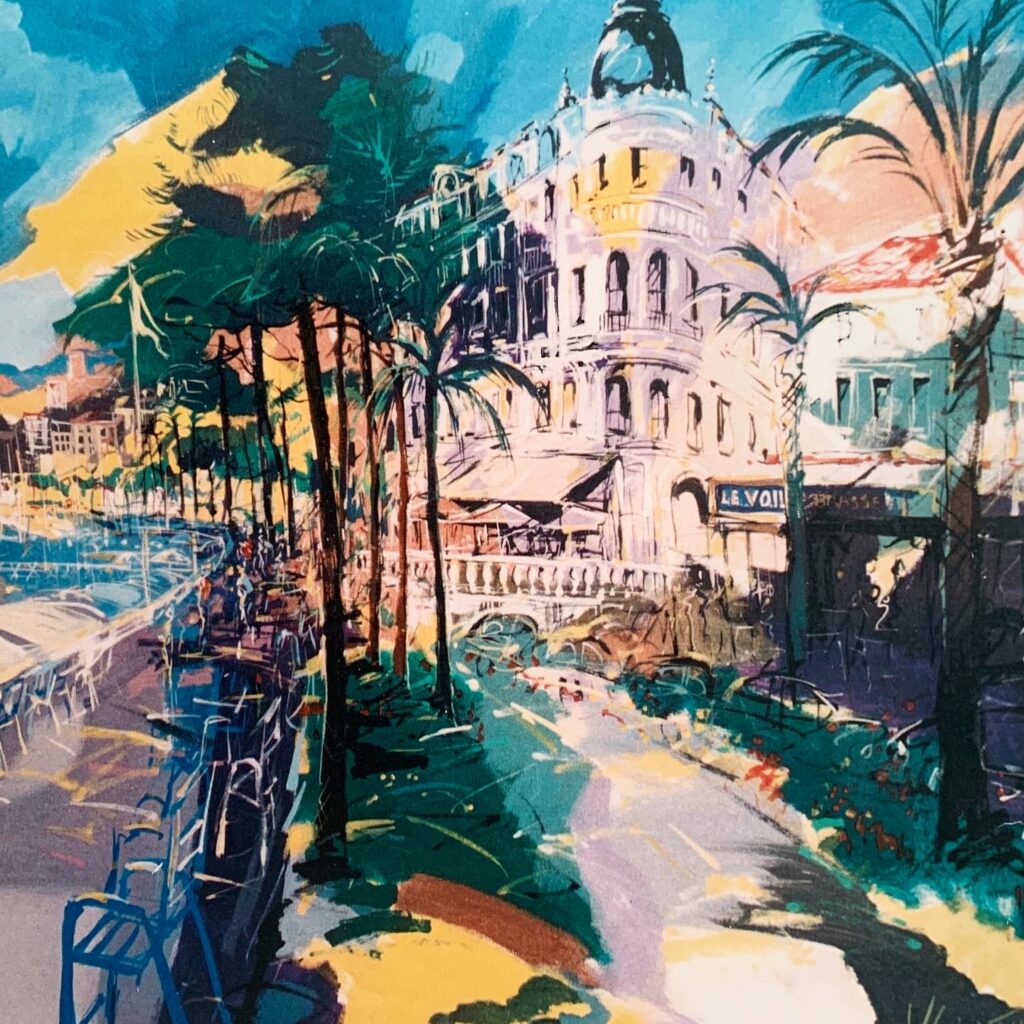 Over the years they met many interesting clients, but in 1979 they met one in particular that changed the course of their trip.  They had planned on going to the South of Spain to paint the gypsies and the Flamenco dancers. Instead they ended up going to Jerusalem.   
One day Paul met a client that would return to Cannes every two weeks and buy a painting each time from Paul.  He was the client who bought the first large Haida Native portrait that we talked about in the blog post: Native series, part 2. He was a diamond dealer who lived between Antwerp and Tel Aviv and was born in Jerusalem. One day when he was at their apartment he said: "Every great artist like you, Paul, must go to Jerusalem."  It sounded like a great idea, so they changed their plans and the very next day, went to the travel agent to find out how to get there.  They would drive to Brindisi and then take a ferry to Haifa.  
To listen to our podcast episode dedicated to their time in Cannes in 1979, head over to Episode 11 on our podcast page.  Their 6 month inspiring journey in Jerusalem will be covered in the next blog post as well as on Episode 12 of the podcast.